Namaste!
Welcome to the world's only destination for technology-based Personalised Sanskrit Companion (PSC) and tools for enhancing your Samskrita-Samskriti and Samskara.
There are six types of Seva offering provided by Vyoma for your Sanskrit Learning
1.Srimad Bhagavadgita (ŚRĪMADBHAGAVADGĪTĀ) – book:
श्रीमद्भगवद्गीता | Śrīmad Bhagavadgītā
Why this grantha is a must-have treasure
Sandhi-joined-pāda-s to

 

facilitate seamless pārāyaṇa
Sandhi-split at pāda level for

 

beginners' learning
Large bold font to

 

read the verses easily
Guide to

 

appreciate the nuances of Samskṛta pronunciation
Includes

 

Dhyanaśloka-s, Māhātmyam, Āratī, Pārāyaṇa & Homavidhi
2. Vyoma All Products Bundle:
Contains all the Sanskrit learning Audio, Video and Multimedia tools in single framework which is easy to use
Available in a pen drive and web version which works in Windows, iMac, Linux, other  Operating system .
3. Personalised Sanskrit Companion:
Curriculum-based tools specially designed for different personae. Currently available for Kids (upto 14 years) in Web version and in Pen Drive version
4. Combo Products (based on specific objectives):
5. Individual Sanskrit e-Learning Products: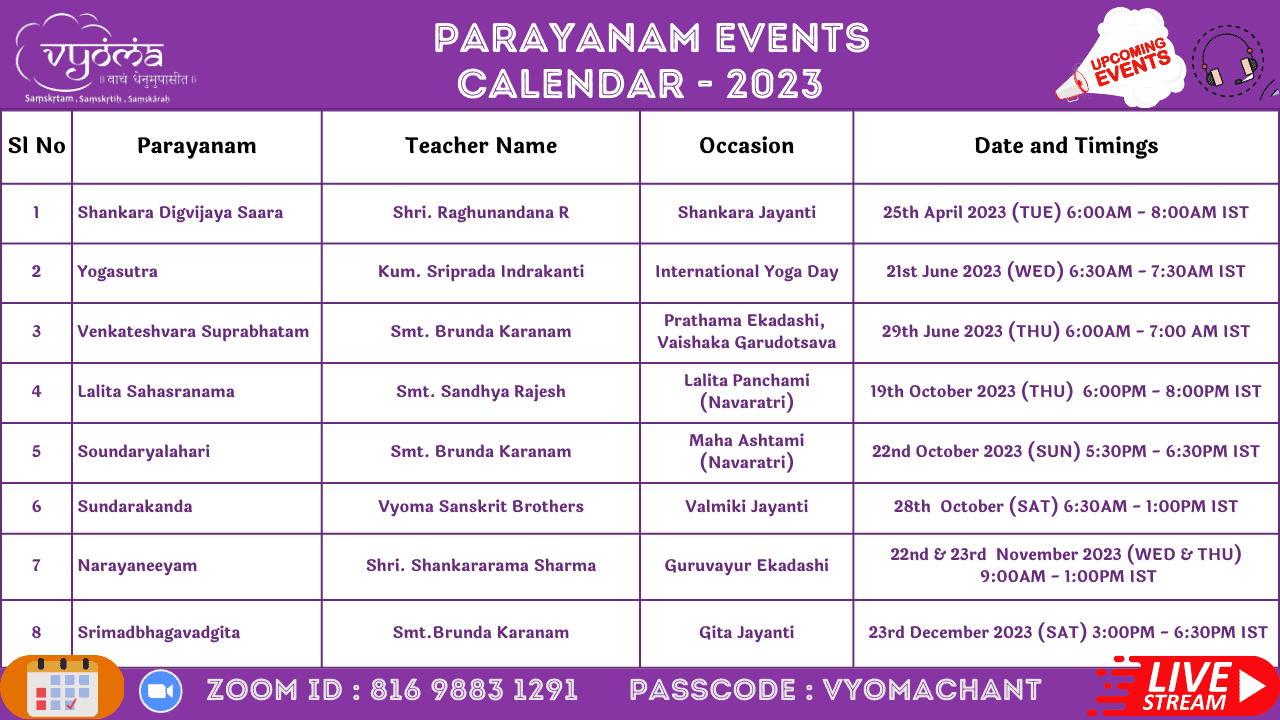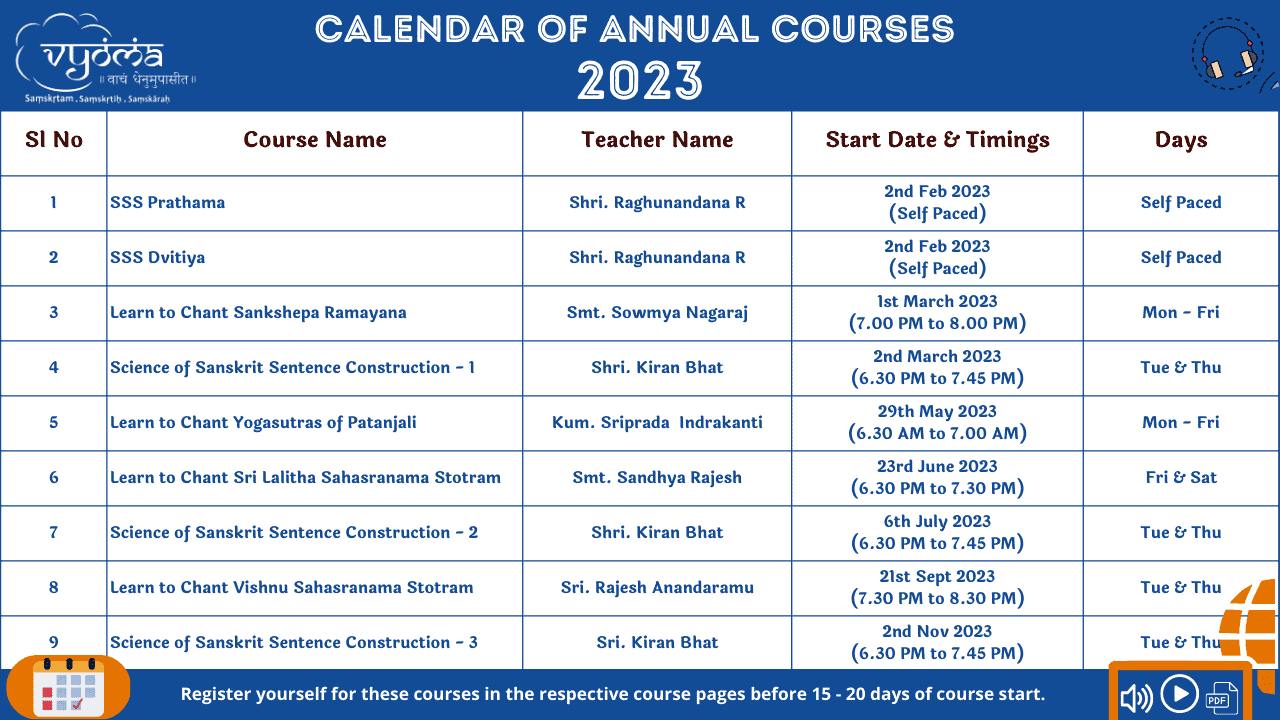 Note: Sometimes, due to your system's Security Settings, a different currency might be displayed (other than your native currency) of your country. Please note that this would be temporary and actual currency shall be automatically displayed as soon as you add the item to the cart and update the billing details.
The currency displayed on the checkout page shall be the final, on which you would be making the payment.